IGNOU has extended last date for Assignment Submission to 15 July 2020 for TEE June Exam due to Corona Virus Epidemic going on. This is for all IGNOU regional centres. Students were already demanding extension of Dates because they were unable to submit assignments on time. There were many factors like 50% students didn't received their study material on time still many students are waiting for their Study Materials. which caused IGNOU to extend their assignment submission date for TEE June 2020 exam.
Must Check:-Must Check IGNOU Assignment Online Submission all details with Mail id and google form links
Also Check:- IGNOU assignment submission status released by RC Delhi 1
Check the Official Notification released by IGNOU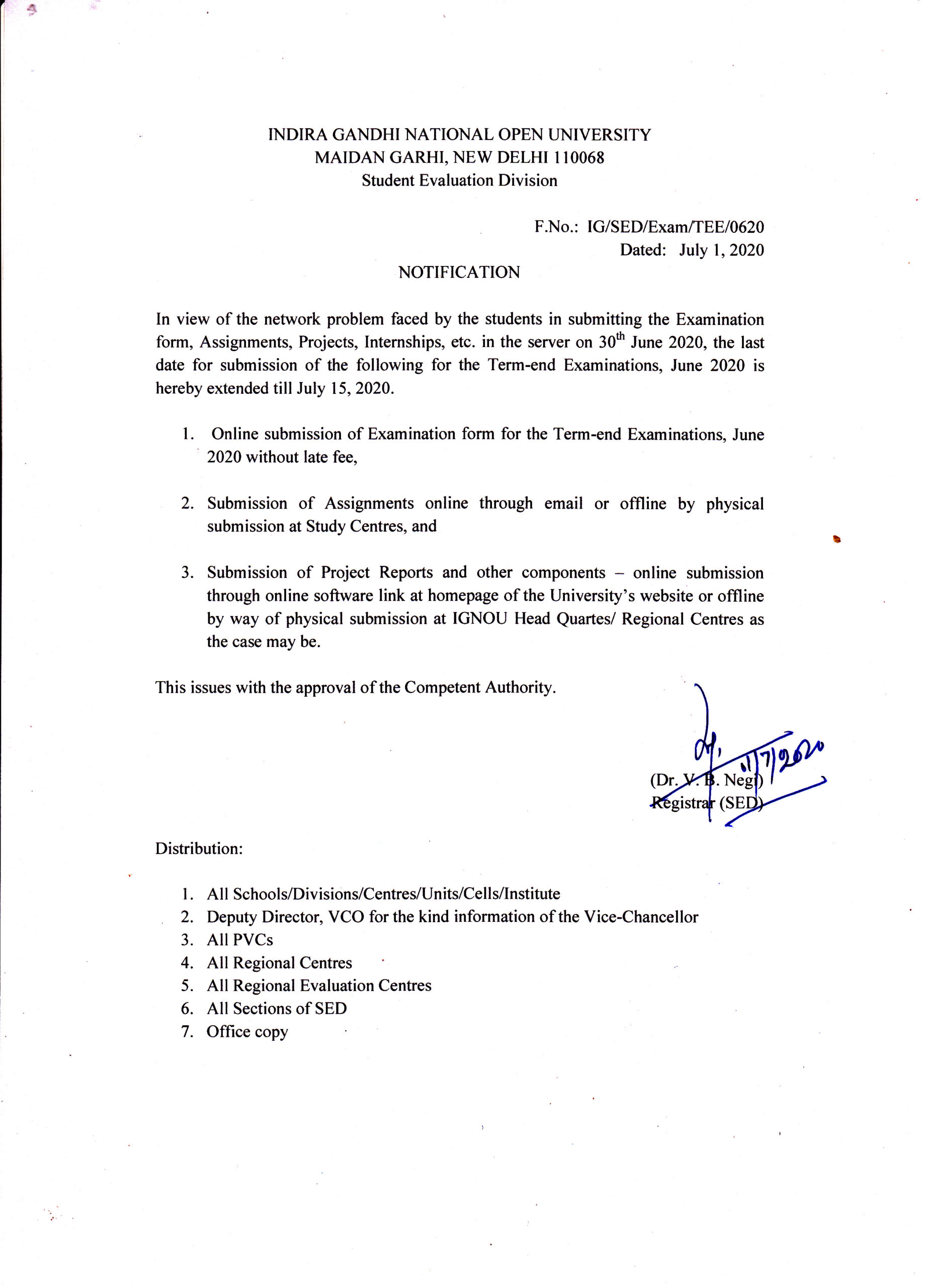 Must Check:- IGNOU BA Study Material Download in Hindi and English for Free
IGNOU Assignment Submission Last Date
Last date to submit IGNOU assignment online is 15 July 2020 for TEE June 2020 exam.
All Solved Assignments for IGNOU Jan-2020 session.