Writing an exam essay is quite a stressful experience. The pressure you experience within 40-45 minutes may be overwhelming, especially for those students who are not well-prepared. While you cannot avoid writing the exam, you can reduce the stress by following our tips and recommendations. When you know what to expect on the exam and organize yourself properly, essay writing won't be a big deal.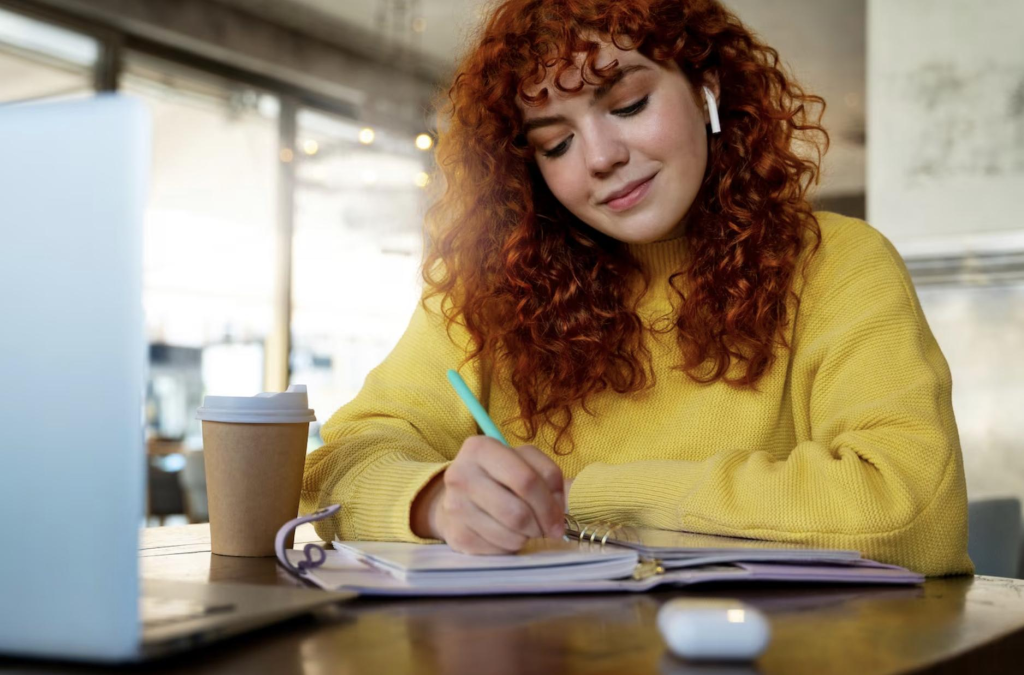 1. Practice writing essays.
Writing essays is an art that takes time and concentration. If your essay exam is approaching, it's time to make a habit of writing every day on the timer. Get used to the time pressure and find the most effective tools that help you generate ideas quickly. Also, evaluate how long it takes to create an outline, write the first draft, and proofread. Revise papers you have written before for this particular discipline and consider the questions you have reflected on.
If you don't understand what good writing should look like and have received low scores for your written assignment, consider using essay writing help. A professional writer can write an essay sample and show you what good writing should look like. Consider the structure, transition words, and how the author addresses the essay topic. You can create a glossary of important words and phrases that you can use in your own writing. Group them in different themes and try to practice writing essays using this glossary and test yourself.
Some professors distribute essay questions in advance, so take a chance to develop at least an outline for each question and consider what evidence you can include in your future writing.
2. Get prepared ahead of time.
To feel yourself confident, get ready for the exam to feel focused:
Sleep well before the exam to stay focused and active during the exam.
Do stress-relieving activities to reduce exam pressure.
Think about arriving at the exam location 15 minutes before the start.
Prepare the items you must bring (e.g., student ID, a bottle of water, a watch, pens, etc.)
Contact your department or professor if you have health issues and need a special arrangement (e.g., modified exam paper, screen reader, voice recognition, extended time, etc.).
3. Revise the course material.
Exam essays typically focus on the themes and topics you have studied during the course. Utilize your notebooks and discussion notes to refresh your memory. Consider that the exam essay topic may vary from those you have studied and may be written in another context. Just make sure you have entirely understood course materials and ideas to feel confident and relaxed.
If your discipline may require you to address specific facts and dates, try to memorize the key events to support your claims in the essay.
4. Learn how to understand the essay question.
If you still are guessing about the purpose of the essay question and rely solely on your intuition, it's time to finally understand what professors expect to see in response to a particular essay assignment. The better you understand the essay question, the more accurate answer you will present to meet the professor's expectations. There are main keywords that recover the main essence:
Analyze. You need to examine a topic, subject, or issue in parts, evaluate the information, and provide insights.
Compare and contrast. You need to explore two (or more) things and discuss their similarities or/and differences.
Criticize. You must highlight the positive and negative sides of a particular issue, argument, topic, work, etc.
Define. When you are asked to "define" in the essay, typically, you need to explain concisely and shortly a specific concept, idea, or term.
Describe. If you need to describe a subject, object, event, or concept in your essay, add as many details as possible to create a clear, vivid picture for the reader.
Evaluate. You must state your opinion on a particular expression, viewpoint, or quote.
Illustrate. Professors use this term as an addition to the main assignment. You must add examples and evidence to support your claims or viewpoint.
Prove. You must support a specific claim, argument, or thesis statement with evidence or strong reasoning.
Create your own exam schedule pattern.
A great organization on the exam will give you a lot of benefits and prevent you from stress. Here is a standard recommendation of the steps you need to do on the essay exam:
Allocate time for each writing part to meet the timing requirements. For example, you must answer three questions in your essay in forty-five minutes. Set 10 minutes for each question, and even if you haven't answered the previous question, move to the next one. Leave the time remaining for editing and completing answers.
Catch ideas while reading the essay questions. Note keywords while ideas haven't gone away.
Make a short outline to gather the main points. It's especially helpful when you need to write an extended essay.
Always try to take time to reread the text and fix grammar and spelling errors. Also, ensure you have indicated the correct dates, terms, names, and figures.
Stick to the writing process.
Even if your essay exam sheet asks you to answer five questions, you must follow a traditional format consisting of an introduction, main body, and conclusion. Many students think that when they need to address several questions, they just need to write everything they know. But it's a trap.
The first one-two sentence should be dedicated to an introduction covering keywords from the question. Then you write the body paragraph according to the outline you have created while reading the essay question and end with a conclusion.
If you have no idea what to write in the introduction or conclusion, just leave some space to write them until you are ready to complete them.
Keep writing.
Even if you have found yourself completely disappointed with the essay questions, write everything you know about the topic, even if it seems too obvious. Expand your thoughts and ideas, but don't write something that doesn't relate to the question.
Wrapping Up
Remember that you won't do a great exam essay without any approach. A bit of writing practice, time management, and a calm, positive mood will do a great job. Happy writing, and good luck!